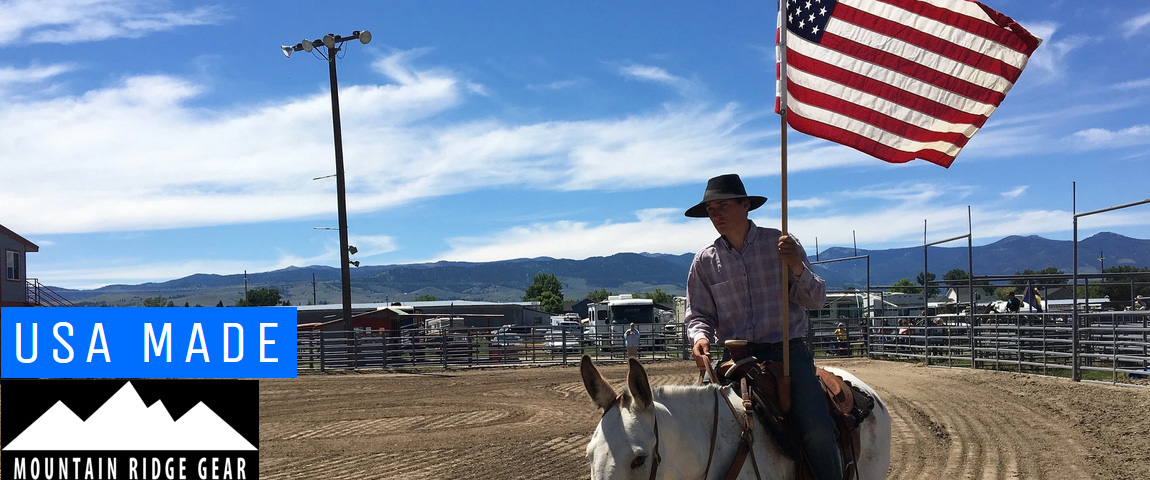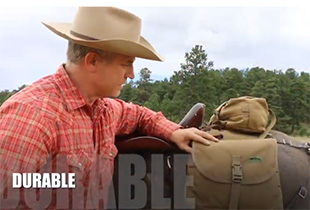 Mountain Ridge Gear is proud to offer the finest made in America hunting bags and mountain gear. Our products are made from 100% US-manufactured, durable, long-lasting materials.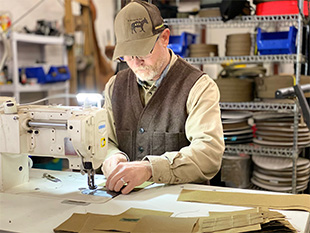 Profile: Mountain Ridge Gear
I
t all began the summer of 1994, wandering through aisles of cotton, satin and crepe with my wife, looking for material to make a dress for our daughter. That was when I noticed the camouflage material (not for my daughter's dress, of course). I got the idea in my head that if I could make my own hunting clothes, I'd save a little money. My wife helped pick out patterns and material, but since her spare time was taken up with night classes, it was up to me to sew. I convinced her to show me how to lay out the pattern and use the sewing machine.
Eventually, after a few not-so-impressive starts, I sewed clothing I would actually wear. From that experience and several years hauling packs and gear in the military, I decided I'd tackle making mule and horse packing equipment that had the same durability as those military packs, and not the imports on store shelves that break down after just one trip. It began with a pack, then came bags and all the accessories.
Friends noticed some of my gear, and said they'd pay me to make gear for them. After breaking my wife's sewing machine, I realized I needed one more heavy duty to support the hobby. I came to the realization that I could pay for my new sewing machine (and replace my wife's) by selling some of the packs and bags... and Mountain Ridge Gear was born.
The U.S. economy is not as strong as most of us would like it to be. There are a number of ways to rectify our current financial state, but the most obvious is to buy made in America products, including made in America hunting bags and gear, so that the money we all work so hard to earn doesn't benefit other countries' economies instead of our own. An ever-increasing number of consumers are coming to the realization that buying American made products and employing more American workers is a positive way to help shape our future and reverse the exporting of our money and the importing of inferior products.
Click here to read more about Mountain Ridge.