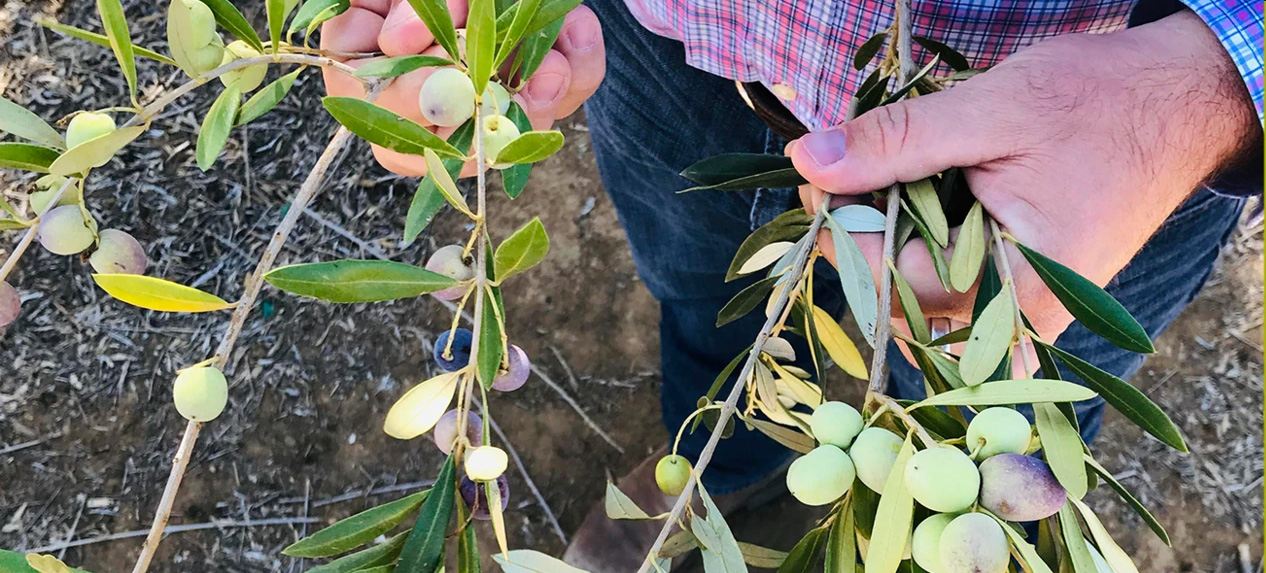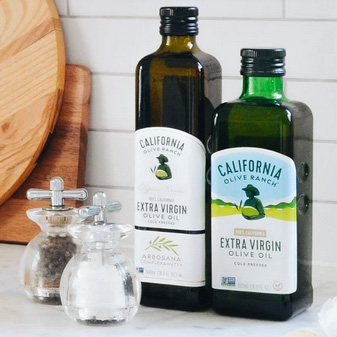 The pursuit of great food starts with a great oil. Discover yours today.
Profile: California Olive Ranch
It all started with a wild idea: to make the best extra virgin olive oil at an affordable price in California. We took the age-old tradition of cultivating olives and flipped it on its head. 20 years later, we continue to blend tradition with innovation. We call that living the Californian dream.
CHALLENGING CONVENTION
We are pioneers at heart. Innovation is not a buzzword, it's what we do.
PASSION FOR PEOPLE
We love what we do, how we do it, and the people involved at every step.
SUSTAINABLE THINKING
We are California farmers with a strong connection to the land. Taking care of our natural resources is the right thing to do.
RADICAL TRANSPARENCY
From the beginning we have been open and honest about our business and we intend to keep it that way.
HEALTHY IS A LIFESTYLE
Being healthy is a way of life for us. As long as it comes from us, you should never have to read a label to know that it's healthy.

We revolutionized the olive oil industry once, and we're not done yet. Our growing and harvesting practices allow us to harvest the olives at the exact right moment to create the best quality extra virgin olive oil possible. We do it all while making sustainable choices in our growing, milling, and packaging.
Annie's Homegrown:
Meals, snack, cereals, meals etc.  Hoppiness Starts Here Our bunny-shaped treats make snack time extra fun (and our organic ingredients make your day a little more joyful too!) Berkeley, California
Apollo Olive Oil:
Apollo Olive Oil was founded in 1999, with the first commercial production of about 800 bottles two years later, Oregon House, California
Bella Vado:
Avocado oil, Valley Center, California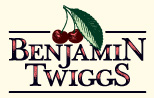 Buy Benjamin Twiggs Jam
Buy Benjamin Twiggs Salsa
Buy Benjamin Twiggs Snacks
Benjamin Twiggs:
Cherry products like jam, snacks and sweets, cocoa, coffee, tea, salsas and sauces etc. Located in Traverse City MI

Black Ovis:
Freeze Dried Meals, and Nutrition. Located in West Valley City, UT
Blackwood Mustard:
Reward winning mustard and Sauces made in Ortonville, MI
Boardwalk Food Company:
Is a family-owned, family-run snack company that makes uniquely-flavored snacks that are perfect for sharing with friends, family, or the soon to be friend sitting next to you, Sarasota, Florida
Bohman Bee Company:
Bohman Bee Company owns and manages over 200 hives located throughout southern Indiana with plans to double this number quickly. We offer our honey in over 50 stores in Indiana, Kentucky, Illinois, Ohio, and Georgia, Hanover, IN
Bubba's Carolina Jerky:
Beef, Chicken, and Bacon Jerky Made in America by Americans, Carolina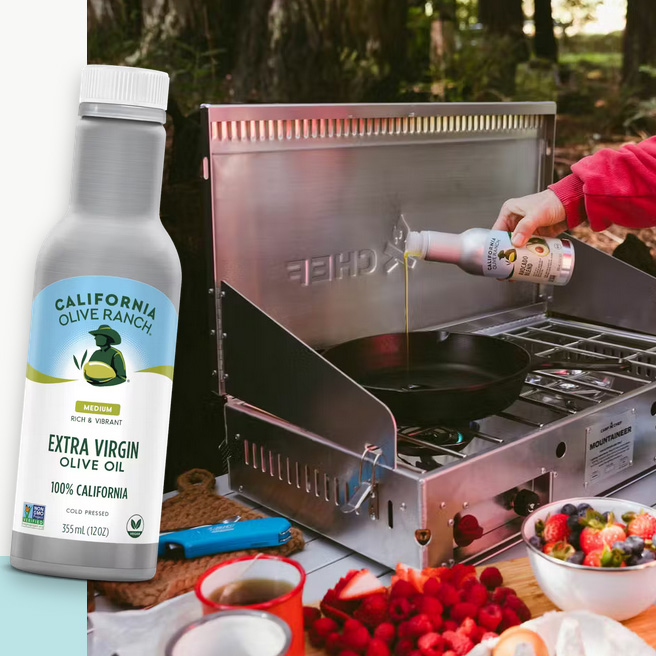 Buy California Olive Ranch products here
California Olive Ranch:
We took the age-old tradition of cultivating olives and flipped it on its head. 20 years later, we continue to blend tradition with innovation, 100% California made Oil
Custard Stand:
is a 100% beef chili, great for topping hot dogs, burgers, fries, etc., and a #ChiliYourMeal staple. Custard Stand Chili Soup with Beef and Beans, like the kind your mom makes, is for the bowl, not the bun, made in the USA
Five Lakes Products:
With six different flavors of Jerky you are bound to find one or two that you will fall in love with. From spicy to sweet you won't find another moist jerky better then ours!, Burton, MI
Buy Five Lakes Jerky here
Grand Traverse Sauce Company:
Is veteran-owned artisan hot sauce company. The sauces are made from fresh fire roasted peppers and vegetables to create unique blends of sauces to compliment, not overpower, food. Located in Traverse City, Michigan.
Jolly Time:
Pop Corn products are sold in all 50 states and around the world. JOLLY TIME Pop Corn was founded in 1914 in Sioux City, Iowa and is still family owned to this day!
K and E Delectable Edibles:
Maple Syrup and other Maple products, Michigan
KingsFord:
is a brand of charcoal briquette used for grilling, along with related products. The brand is owned by The Clorox Company. Currently, the Kingsford Products Company remains the leading manufacturer of charcoal in the United States. Made in America with 100% North American Ingredients We're proud to say that Kingsford Charcoal has been made in the USA, with 100% North American Ingredients, for nearly a century., fabric located in Belle, Mo
Legacy Food Storage:
Freeze Dried Emergency food, Salt Lake City, Utah

Lehman's:
Emergency Canned Food, located in Located in Kidron, OHIO
LivityFoods:
EVERBAR is the cleanest protein edible in the marketplace. Located in Gaithersburg, MD
McKee Bakery:
McKee Foods Corporation was founded in 1934 when young couple, O.D. and Ruth McKee, bought Jack's Cookie Company, a small bakery in Chattanooga, Tenn., and started baking small cakes, Collegedale, Tennessee
McIlhenny Company:
We've come a long way from our beginnings in 1868. While the Original Red Pepper Sauce stays true to the history of TABASCO® Brand, the TABASCO Family of Flavors® features 8 varieties of high-quality pepper sauces. From mild to wild, there's something for everyone. Located in Avery Island, Louisiana
Queen Creek Olive Mill:
Olive Oil, Vinegars, Stuffed Olives, Sauces and more, Queen Creek, Arizona
Reddi Wip:
Reddi-wip® real whipped cream was created in 1948 by Aaron "Bunny" Lapin, an inventor from St. Louis who gained national distribution for his invention in 1954.
Reminisce Angus Beef:
Reminisce Angus Jerky and Specialty meats are
the highest quality beef jerky and beef sausage on the market
. We can say that because unlike most beef jerky and beef sausage, it is made of USDA graded choice and prime beef, sourced from the genetics of the high marbling Reminisce Angus herd in Dillon Montana.
Ricos:
Nachos, Cheese Sause, Chips, Popcorn and so much more, San Antonio, Texas
Royal Oak:
We are the largest US producer of natural lump charcoal, and we're proud to offer a full suite of grilling products from charcoal briquettes, hardwood lump, and fire starters, Bradleyville, Missouri
Shawnee Milling Company:
 The high quality of Shawnee Best flour and corn meals will ensure that your home-baked goods turn out perfectly every time! The Full line of Shawnee Mills Baking Mixes will provide all of the homemade goodness you want, Shawnee, Oklahoma
Silly Chilly Hot Sauce:
At Silly Chilly Hotsauce, we believe Farmers are the Backbone of our society, bring together the freshest, handpicked ingredients sourced locally from organic farmers, and combine industry best practices to create one of the highest quality, vegan, gluten-free hot sauces in the market, New York, NY
Affiliate:

Sister Bees:
Is a woman-owned skincare brand that is made from beeswax, aloe vera, vitamin E, and essential oils, and also
Mustard and Honey
made in Ludington, MI
Sister Bees:
Mustard and Honey made in Michigan
Smith Island Baking Company:
In 2009, my wife, Joy, and I founded the Smith Island Baking Company in a tiny converted grocery store on Smith Island, Maryland. Our goal was to make America's premier bakery, sharing Smith Island Cakes with the world, Crisfield, Maryland
Still There Shine Sauce:
Cooking professionally for 30+ years has given me the opportunity to perfect my palate and create Still There Bbq sauces. The process started in 2007, with an old stock pot and an idea, Charlotte, North Carolina
Sweet & Treats:
Founded in 2010 by Shannon Harvey out of an industry need for bold, bright cupcake liners and baking supplies that are the life of the party! Gonzales, Louisiana
The Rogue Creamery:
Rogue Creamery cheese can be found at cheese counters and restaurants nationwide, and in many countries around the world – including the UK, EU, Australia, and Japan. We've gone Organic, become a Certified B Corporation, and been honored with the title of "World's Best Cheese." Central Point, Oregon
The Vermont Country Store:
USA Made marple sirup, crackers, soups, corn showder etc. Located in Weston, Vermont
Traverse Bay Farms:
Fruit for heathy You! Traverse Bay Farms is dedicated to providing innovative functional fruit products and great-tasting, fruit-based gourmet products, Bellaire, MI
Tree Juice Maple Syrup:
Our Sweet Story Tree Juice Maple Syrup™ is made at Lazy Crazy Acres Farm. Nestled in the Drybrook Valley of the Catskills Mountains of New York, the Fairbairn family have owned and operated this 100+ acre farm since the 1930's.
Uncommon Bees:
Different flavor infused Honey. We have chosen to Bee Uncommon! We saw the decline in our pollinators and decided to make a difference one hive and one person at a time! We have questioned all of the old methods and practices of beekeeping, and in the end we put the bees first! Texas
Virginia Gold:
In his early 20's, a fifth generation peanut farmer got the idea to make a new kind of coffee out of the peanuts that they farm right here in USA, also produce
roasted peanut oil
, Suffolk, Virginia
White Lily:
White Lily Flour is milled from 100% soft winter wheat, which has less protein than standard flour. For delicate pastries like biscuits, lower protein helps you achieve that signature texture which elevates pillowy dough into fluffy biscuits, Jackson, TN
Wickers:
The best baste in America. We have been hand-crafted high quality marinade since 1947,  Hornersville, Missouri
Amazin' Raisin:
is a family owned and operated company located in Alabama. Four years ago, Amazing Fruit Products began supplying Amazin' Raisin to students in K-12 schools nationwide, Fort Payne, Alabama
Glee Gum:
Products  include Glee Gum, an award-winning natural chewing gum line, Glee Gum Pops, the only natural gum-filled lollipops on the market, and Make Your Own Candy Kits, a line of educational activity kits for kids, and new Glee Tarts, a natural sugar-free candy in 4 delicious flavors, Providence, Rhode Island
Goetze's Candy Company, Inc:   
 is a family owned company located in Maryland. Founded in 1895, Goetze's Candy has been making confections for over 120 years. Today, Goetze's Candy makes Caramel Creams® and Cow Tales® chewy caramels with a cream center, Baltimore, Maryland
Granny's Delicious Licorice:
Unbelievably delicious licorice! Won't find no better!! Go to GrannysLicorice.com . You deserve the BEST!! Buy 5 get the 6th FREE!! Winona, Mississippi
Hammonds Candies:
Has been handcrafting candy in Denver, CO for nearly 100 years. Our world-famous oversized candy canes, beautifully spun ribbon candy and stunning lollipops delight candy lovers of all ages, Denver, Colorado
Kimmie Candy:
Kimmie Candy is a small family owned candy company based in Reno, Nevada.

Lehman's:
Candy and Sweet Snack. Located in Kidron, OHIO
MuscleTruffle:
Superfood Chocolate Truffle, protein and flavor, packed,  ready to go. Los Angeles, CA
Pearson's Candy Company:
At Pearson's, we make wicked-delicious candies with quality ingredients that are perfect for celebrating life's little victories. There's a treat for every triumph, like a sweet little fist-pump that powers you through your day. Enjoy! St. Paul, Minnesota
Russell Stover:
Has been an American-made classic since 1923. Our boxed chocolates have been part of family traditions for years. We're proud to be a part of your holiday celebrations, and now your everyday indulgences, Kansas City, Missouri
Sister Bees:
Candy made from Honey, located in Ludington, MI
Spangler Candy Company:
Spangler Candy is a family owned, major candy manufacturer founded in 1906. Our brands include Dum Dums® and Saf-T-Pops® lollipops, Spangler® Candy Canes,  Bryan, Ohio
Alaska Salt Co.:
Harvesting sea salt from Kachemak Bay in Homer, Alaska, is just a small part of what we do at Alaska Salt Co. We gather wildflowers, peonies, and berries to use in our natural skincare products and source other Alaskan ingredients to infuse with our culinary salts, Homer, Alaska

CORSPICE:
Premium Spice Company.
Spices and Hot Sauce - Gluten Free, No GMO, No MSG, NO Sugar, Low Sodium. Military veteran-owned-and-operated, giving back to our military family with every jar we sell. Located in Mesa, AZ
J.Q. Dickinson Salt-Works, LLC:
 A 7th generation salt-making family harvests an all-natural salt by hand, from an ancient ocean trapped below the Appalachian Mountains of the Kanawha Valley in West Virginia. Malden, West Virginia
Old Bay:
There are only two things you need to know about OLD BAY® Seasoning: 1) it's great on seafood and 2) it's great on everything else. For 75 years it's ruled kitchens as The Definitive Seafood Seasoning with its world-famous blend of 18 herbs and spices, Hunt Valley, MD

Pitbull Bbq of South Florida, LLC:
BBQ Sauce, Seasoning, Hot Sauce and Seasoning Rub. At Pitbull Bbq we only use quality ingredients in our products. We don't add any artificial ingredients, stabilizers, or High Fructose Corn Syrup. Located in Florida
San Francisco Salt Co.:
Providing the most flavorful salts made from the highest quality ingredients by launching six organic blends all of which can be traced back to the farm from which they came, Alameda, California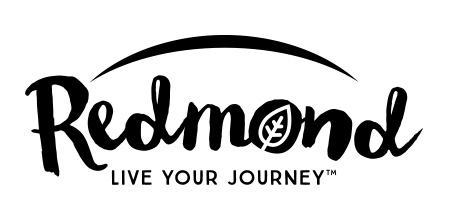 Redmond:
SALT and Seasoning
. Real Salt is the only pink salt mined in America, or even that it comes from an ancient ocean in Utah.
We created Redmond Re-Lyte®
Electrolyte Mix
with a team of healthcare and fitness experts determined to create the cleanest, most effective electrolyte drink we could. Re-Lyte Electrolyte Mix restores key electrolytes your muscles need to function well – and it has a salty-sweet flavor without any junk – no sugar, no throwaway ingredients. Heber City, UT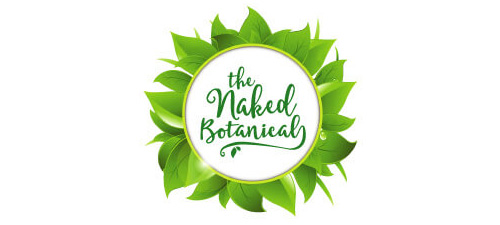 The Naked Botanicals:
Products are naturally grown in New Jersey, and 100% made in the USA. Tea,
Salt and Spice Blends
, Hydrosols, Flower Essences, Tonics - Elixrs and Tincture. Located in NJ
Gorgeous Vodka:
Our vodka has been rated 93 points, and has won five international medals three years in a row. Gorgeous has yet to lose a blind tasting against Titos,' Kettle One or Grey.This Gluten Free product is distilled from genuine Idaho potatoes and mineral rich water; drawn near the base of the Grand Teton Mountain. It is naturally filtered through granite moraines formed by ancient ice glaciers. Gorgeous Vodka is made in the only
distillery in America
that makes potato vodka from scratch without blending.
Red Neck Rivera Whiskey:
Redneck Riviera is very adamant on highlighting their American roots, so it was no question that Rich would only choose American ingredients to make the patriotic whiskey. "My glass is made in the USA, my corks are made in the USA, and of course, my whiskey is 100% American blended goodness!" said John Rich (musical talent in country duo Big & Rich)

Black Rifle Coffee Company: 
We are a Veteran-owned business operated by principled men and women who honor those who protect, defend, and support our country. We import our high-quality coffee beans from Colombia and Brazil and roast 5 days a week at our facilities in Manchester TN, and Salt Lake City, UT
BUY Black Rifle Coffee here >>>
Caffeine and Kilos:
USA Roasted Coffee, located inElk Grove, CA
Coffee Club:
USA Roasted Coffee, located in Fort Smith, AR


Detroit Bold Coffee Co.:
"We've been roasting Detroit Bold in the shadows of our auto plants since 1914. We owe you and your hard work a share of that." Detroit, MI
GO! Coffee Energy:
is a combination of roasted coffees and natural sugars that you eat to get you up, and keep you up, to get it done, Chicago, Illinois
Haymaker Coffee Co,:
Haymaker Coffee only roasts top-quality, specialty-grade coffee beans. Located in Jacksonville, FL
MauiGrown Coffee, Inc.:
MauiGrown Coffee is the grower of 100% MAUI Origin coffee at the Ka'anapali Estate near the historic town of Lahaina. The approximately 500-acre estate grows several varieties of Arabica coffees to suit a multitude of palettes, Maui, Hawaii
Owl Eye Coffee Roasters:
Your Source for a Higher Standard of Coffee, Cadillac, MI
Table Rock Tea Company:
Table Rock Tea Company, Ltd. is artisan tea grown in the United States! Our U.S. Grown, Real American Tea ™️ is raised right here in Upstate, South Carolina. Pickens, South Carolina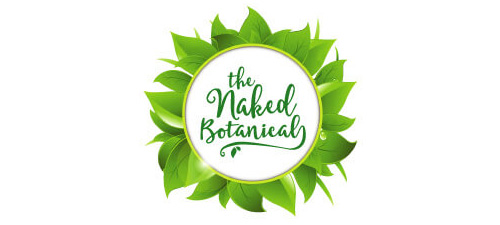 The Naked Botanicals:
Products are naturally grown in New Jersey, and 100% made in the USA.
Tea
, Salt and Spice Blends, Hydrosols, Flower Essences, Tonics - Elixrs and Tincture. Located in NJ
Virginia Gold:
In his early 20's, a fifth generation peanut farmer got the idea to make a new kind of coffee out of the peanuts that they farm right here in USA, also produce roasted peanut oil, Suffolk, Virginia
Yaupon Brothers American Tea Co.:
  Let's talk about taste. Yaupon tea is unexpectedly good and good for you. It all stems from the Yaupon Holly plant itself. It is truly a special plant – naturally caffeinated, an antioxidant-rich superfood, Edgewater, Florida
Boylan Bottling Co.:
Although Birch Beer will always be a big part of the brand's heritage, Boylan today is best known for its full line of hand-crafted sodas, ranging from our core four Ginger Ale, Root Beer, Black Cherry and Creme sodas, to other popular flavors, including Cane Cola, Orange and Grape, New York, New York
Cheer Wine:
L.D. Peeler created Cheerwine in 1917 in Salisbury, North Carolina amid a sugar shortage. His drive to start his own soft drink led him to a salesman from St. Louis who sold him a wild cherry flavor that blended well with other flavors, Salisbury, North Carolina
3 Springs Water:
Our pristine water flows from the Penobscot Ridge Mountains in the Lackawanna State Forest of Pennsylvania. Lackawanna, a Lenape Indian word used to describe the great river the historical county is named after, translates to "stream that forks." We are lucky enough to be located in this majestic area. The bountiful "stream" is the wellspring for 3 Springs Water LLC, Laurel Run, PA
Absopure:
For more than 100 years, Absopure has provided an assortment of clean, crisp-tasting water products to retailers across the country, and delivered direct to homes and offices throughout the Midwest, Plymouth, MI
Alaska Glacier Cap:
Water was born in the Chugach Mountains in Alaska there are more than 23,000 years. The Eklutna Glacier retained the purest waters for centuries, Chugiak, Alaska
Arrowhead:
Source arises in the San Bernardino Mountains in California. It was discovered there for hundreds of years by Native Americans
Belmont:
Springs pure waters of Belmont Springs were discovered on a hill in Belmont, Massachusetts, there are more than 300 years by Native Americans.
CG Roxanne:
The Crystal Geyser® Alpine Spring Water® community stretches across all seven of our spring source locations across the country, which includes pretty much anyone who's ever enjoyed the taste of natural water bottled right at the spring source, Benton, Tennessee
Crystal Springs:
Since 1921, Crystal Springs water quality book. At the heart of the Chattahoochee National Forest, a source emanating from the Blue Ridge Mountains. In the quiet forests west of Ocala, Florida, another source is under fifty acres of unspoiled nature. Near Lancaster, Pennsylvania, water flows from deep sources in a limited reserve, protected more than 5,200 acres of mountain.
Dasani:
Is purified water enhanced with minerals for a pure, fresh taste. The bottles are recyclable. DASANI® combines the process of reverse osmosis filtration with a proprietary blend of minerals to create fresh, clean, and premium tasting water that is pure and delicious. Dasani sources its water: California, Minnesota, Arizona, Colorado, and Michigan.
Ozarka:
is the leading bottled water in the state of Texas. We're proud to provide our natural spring water for the fine folks from Amarillo to Brownsville — and to share what makes them and this part of the country so special.
Sierra:
Company was founded in 1950 in Sacramento, California.
Zephyrhills:
Natural spring water is located in Florida near the city of Zephyrhills. It comes from the Pasco High, a deep geological underground and is surrounded by 500 acres of land ecologically preserved.
Grass Roots Farmers' Cooperative:
Beef, Pork, Poultry, and Lamb. We're proud of our animals and the farmers who raise them to the highest standards. All of our animals are on pasture, all the time, Clinton, Arkansas
Montana Craft Beef:
After 157 years in Montana, our family decided to adapt our business to sell beef directly to you! We have always focused on sustainability as we produce our carbon-negative beef, and now we are sharing it directly from our ranch, Helmville, Montana
Perdue Farms:
At Perdue Farms, the family-owned parent company of Perdue Foods and Perdue AgriBusiness, we believe in responsible food and agriculture. We think there is no one right way to raise or produce food, from grain to animals, Salisbury, Maryland
Reminisce Angus Beef:
USDA inspected and graded
All Natural
, Wholesome Beef. Genetically sourced from the Reminisce Angus herd in Dillon, Montana. Raised and finished on grass, hay and corn. 100% Guarantee.