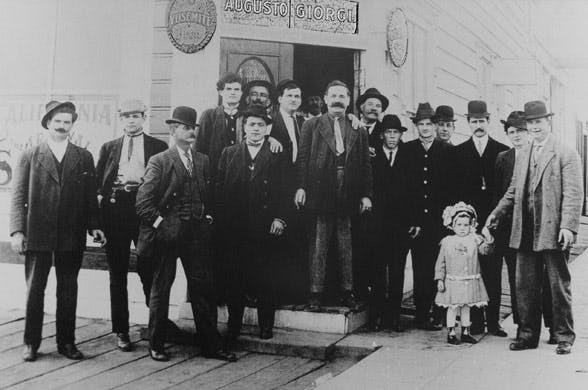 Giorgi family.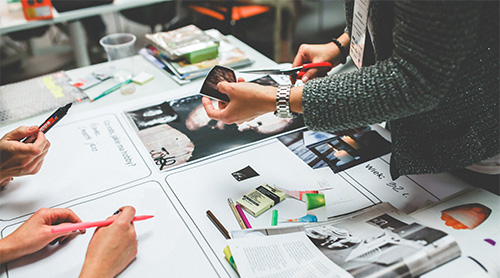 Giorgi Bros is your number one stop for finding an interior designer in the San Francisco Bay Area. We have an in-house team of interior design experts dedicated to helping make your design dreams come true, available free of charge.
Profile: Giorgi Bros.
T
he Giorgi family's history as merchants on Baden Avenue in South San Francisco began in 1899 when Augusto Giorgi arrived from Lucca, Italy. Augusto opened several businesses including a livery stable, a bar, a mortuary, and a grocery store. Augusto's sons, Alfred and Guido, grew up interested in electronics, and set up speakers on the tallest building in South San Francisco, from which they would announce the news and local store sales.
In 1933, Alfred and Guido converted their father's grocery store into Giorgi Bros, which carried appliances and serviced radios. During WWII, the brothers closed the business and went to work at Bethlehem Steel. After the war, Guido Giorgi reopened the business and began carrying home furnishings. By the 1950s the business grew from appliances and repair to a full-service furniture store. In the 1960s, Guido's son, Robert, took over the business and expanded the 10,000 square foot space, to three buildings totaling over 70,000 square feet.
There are so many reasons why we encourage our customers to buy American-made furniture– the first being superior craftsmanship. American furniture brands are known for using high-quality materials and techniques to create furniture that's both beautiful and durable. When you choose American-made furniture, you'll find more of the things you love, like domestically-sourced wood, high-quality upholstery, and hand-crafted construction, and less of the things you don't love, like staples and particleboard.
Click here to read more about Giorgi Bros.