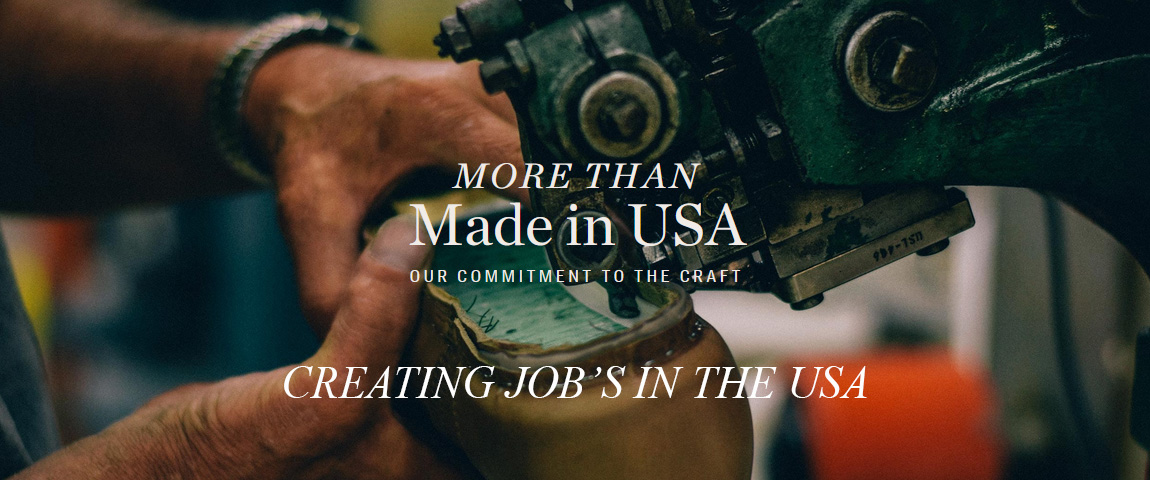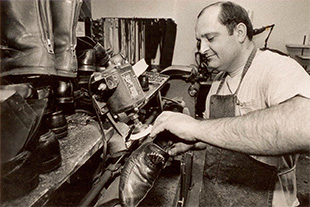 John Vlagos, Master Cobbler & Father of our Founder of Oak Street Bootmakers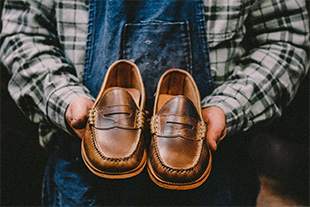 We guarantee all Oak Street Bootmakers products and our policy is simple: We will repair or replace any Oak Street Bootmakers product with faulty craftsmanship or defective materials.
Profile: Oak Street Bootmakers
B
orn in Pagrati, Greece, John Vlagos apprenticed for a cobbler as a young man before eventually opening his own shoe repair in Wheaton, Illinois. John's reputation for quality cobbling and famously direct and boisterous personality have allowed his business to flourish for over four decades. His relentless perfectionism, instinctive business acumen, and reverence for quality footwear had a profound and lasting influence on his son and apprentice.
As a young man, I spent my afternoons, weekends, and summers working as a cobbler's assistant at my father's shoe repair. Most days, it was the same thing: bluchers and loafers, brown and black. But every now and then, we'd see something special. I remember seeing a pair of scotchgrain wingtip oxfords from the early 1970's. They seemed, at first, drastically overbuilt: soles that must have weighed 4 pounds, steel cleats in each heel and toe, a Storm Welt with decorative wheeling, deerskin lining, and uppers which, over 20 years and so many polishes, had developed the sort of finish I would one day know by name. But there was something more to them than all that something more substantive, something more real.
Oak Street Bootmakers was founded to make sure that sort of craftsmanship not only survives, but is available to as many people as possible. When we began work on our first collection, we had no idea just how many challenges we'd face manufacturing here at home: a shortage of qualified workers, limited access to machinery, and a supply-chain with more than a few missing links. Ten years later, we remain more committed to domestic manufacturing than ever before—not in spite of these challenges, but because of them.
For us, 'Made in USA' is not selling point—it's the whole point.

— George Vlagos, Founder

Click here to read more about Oak Street Bootmakers.