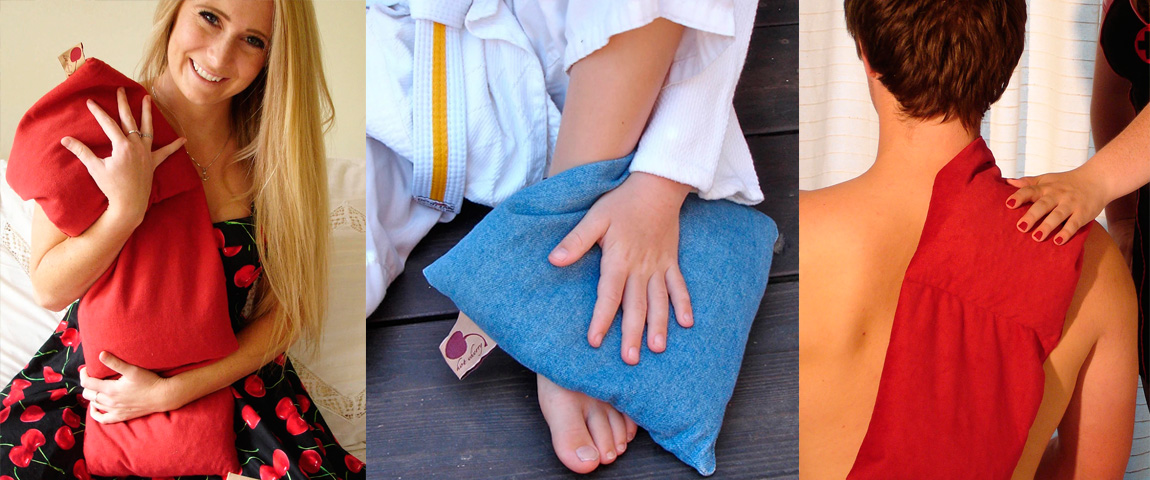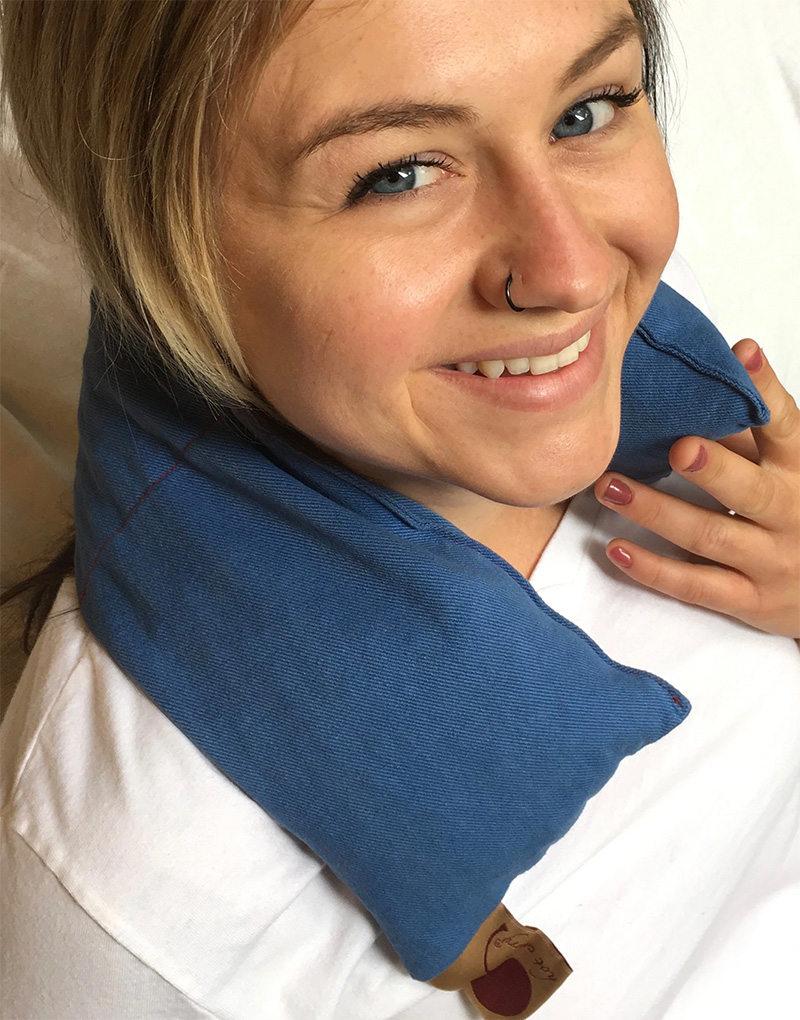 A stiff neck can come out of nowhere. Hot Cherry® Pillows come to the rescue with soothing, penetrating, moist heat. Our Neck Wrap is designed to use sitting up or walking around. It's perfect for wrapping around the neck and over the shoulders to relax tense muscles that cause pain and sometimes headaches.
Profile: Hot Cherry Therapeutic Pillows
Hot Cherry® is a certified, woman-owned business that employs American workers and uses sustainable, native cherry pits to make pillows that help people feel better. Made with love, right here in the US of A.
Do you know what a Cherry Pit Pillow is? 

It's a pillow filled with clean, dried cherry pits. When heated they deliver moist penetrating heat. Place them on tight muscles, tummy aches or just to warm beds.
Sewn in a family shop in Southern California, Hot Cherry pillows are as comforting for the conscience as they are for the body. Our cherry pits are a by-product of Michigan tart cherry industry that would otherwise go to a landfill, and they are cleaned and dried with a patented process, without chemicals. Our denim gets its lovely red color from a natural dye made from Hawaiian macadamia tree bark. Our blue denim is created from natural, indigo dye. Hot Cherry packaging is minimal, we use soy ink in printing, and 95% of our shipping materials are from recycled sources. All pillows that have been used for sales demonstrations are thoroughly washed and donated to hospice care facilities that use them to comfort their end-of-life patients. Whether warming up a chilly friend, easing a tummy ache or relaxing a stiff neck, there is nothing quite like a Hot Cherry pillow.

Hot Cherry therapeutic pillows –– Relax with moist heat that smells subtly like good 'ol cherry pie.
- J'Nelle Holland, Founder & Owner
Buy Hot Cherry Pillows here